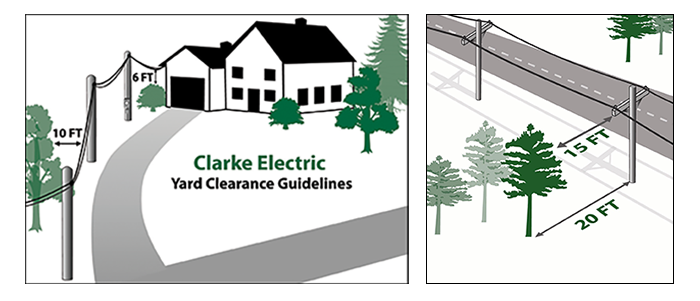 Safe and reliable service begins with a good right of way maintenance (ROW) program. Trees growing in or around the power lines are the largest cause of blinks and outages .We require a 20 foot clearance from trees to overhead power lines. We use a contractor in addition to our line crews to maintain the ROW. Cycles and methods are determined using best judgment, knowledge of local factors and industry standards. 
If you see trees or limbs that might be causing a problem, please contact the cooperative to report it. For safety reasons, we ask that you let us trim any trees or limbs.
When planting future trees, consider the mature size of the trees and shrubs to determine proper planting distance.